Swansea and Swansea Bay is growing in kudos as a contemporary centre for business, regeneration and leisure.
Parc Felindre is located to enjoy this celebrated growth – with Swansea, the wealth of the west country, the M4 corridor and London1 within easy reach. Parc Felindre represents the supreme opportunity to develop business in this burgeoning region, being the second largest business land opportunity in the whole of Wales2.
Businesses in Swansea itself number 7,000, with more than 21,000 in the wider Swansea Bay city region. Divers sectors are strongly represented, led by financial services, health and technology, retail, education and manufacturing. World class employers such as Admiral, BT, HSBC, Virgin Atlantic and Tui select the region for their centre of operation or regional hub3.
Regeneration Swansea Partnership links the public and private sectors to successfully drive regeneration across the city and beyond. Swansea Central is recreating the city centre as a world class leisure destination, with a state of the art indoor arena, and transforming The Kingsway into a coastal themed park, with new apartments, parking and a landmark bridge for pedestrians and cyclists. Swansea Bay City Deal is investing £1.3 billion across the infrastructure of the whole region2. 
This year alone, despite the economic and environmental challenges, Swansea has been named as the best place to live in Wales4, the UK's hippest hang-out5 and home to one of the world's best beaches6.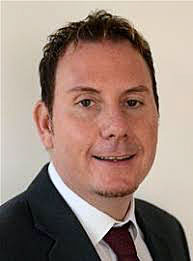 The Leader of the Swansea Council, Councillor Rob Stewart, says
The city is changing and it is an exciting time to be doing business in Swansea2.
Sources
1 parcfelindre.co.uk
2 swansea.gov.uk
3 Swansea Business Guide 2021
4 The Sunday Times Survey
5 Travel Supermarket's UK Hip-Hang-out Neighbourhood Index
6 Trip Advisor