Parc Felindre is set to benefit from its location in the central area of a programme of development, based on the approval of two City Deal projects, Swansea City and Waterfront Digital District, and Canolfan S4C Yr Egin.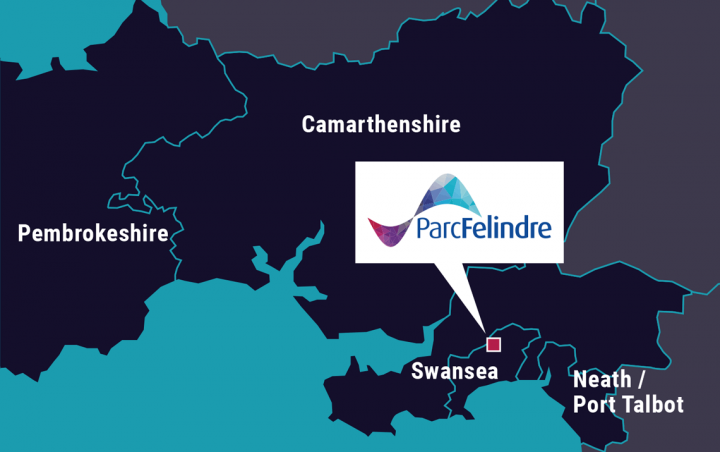 City Deal funding worth £18 million has been released by the UK Government and Welsh Government to invest in South West Wales
The programme covers Carmarthenshire, Neath Port Talbot,Pembrokeshire and Swansea.
Part of the City Deal project in Swansea is a digital village on Kingsway, for tech businesses, which will add to the up and running Canolfan S4C Yr Egin digital and creative cluster. These developments mean that Parc Felindre will have a wealth of specialist expertise on its doorstep, to provide technical and digital support to the occupiers.
This region, offers specialist high tech university courses and a rich resource of technically qualified personnel. Innovation can be found far beyond just companies in software and hardware, but in a wide range of sectors including advanced manufacturing, life sciences and financial services.
Cllr Rob Stewart, Chairman of the Swansea Bay City Deal's Joint Committee, said:
"This is the first City Deal funding to have been secured, so it's a major milestone for an investment programme that will make a difference to residents and businesses across South West Wales by generating thousands of high-quality jobs through a number of exciting projects. facilitate access for all those who live, work and learn in the city and its environs."