Previously knows as Swansea Central Phase One, Copr Bay is a regenerative leisure scheme which forms part of a £1 billion development project set to transform Swansea city centre. Highlights include a 3,500 capacity indoor arena and a stunning landmark pedestrian bridge.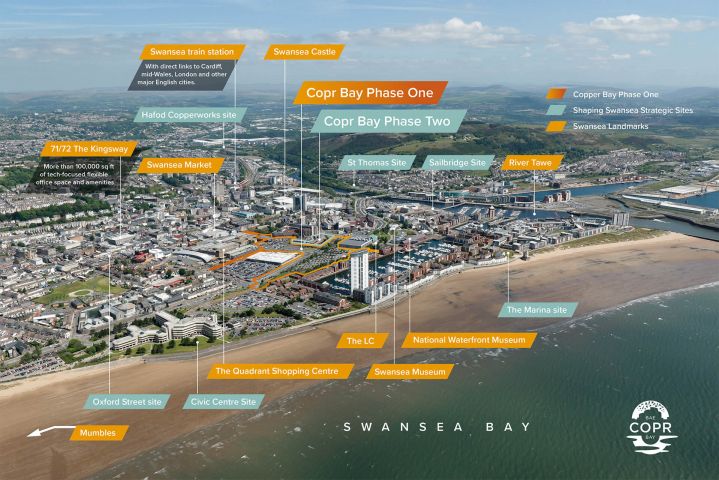 The multifunction arena and conference centre is due for completion late 2021 and will have a skin of 93,000 programmable LED lights. The new venue aims to attract over 230,000 visitors per year.
The bridge connects the city with the Marina over the main Oystermouth Road, it is 12 metres wide, 49m long and features 2,756 laser-cut origami shapes.
There are also plans for a new coastal park, flats and retail opportunities, a plaza and multi-stores car parks.
The Copr bay scheme underlines Swansea's aspirations to become one of the most vibrant places to live, work, visit and study in the UK.
Further information can be found on the Copr Bay website.
Parc Felindre is only five miles away from Swansea city centre, will benefit from this new world class leisure and retail destination currently in progress there.
Parc Felindre is available now, offering fully serviced development plots for business. One of the most significant development opportunities in South Wales, this business park is at the heart of the Swansea Bay City Region.