Historically, Swansea was known as the metallurgy capital of the industrial revolution. From these roots as a centre of industry and a hive of innovation, Swansea is now emerging as a world leader in life sciences, advanced engineering, and low carbon and digital technologies.
Renowned for its expertise in these advancing subjects, Swansea University is also producing high calibre graduates, able to fulfil employment demands.
In line with its reputation for new ideas, £120 million is being invested into the Swansea Central Phase One, a key part of the Swansea Regeneration Plan, planned by Swansea Council.
Parc Felindre, just five miles away from Swansea city centre, will benefit from this new world class leisure and retail destination.
Swansea Council leader Rob Stewart said:
"This is the start of a transformational project for Swansea; thousands of residents and visitors share our excitement at the opportunities and benefits it will bring."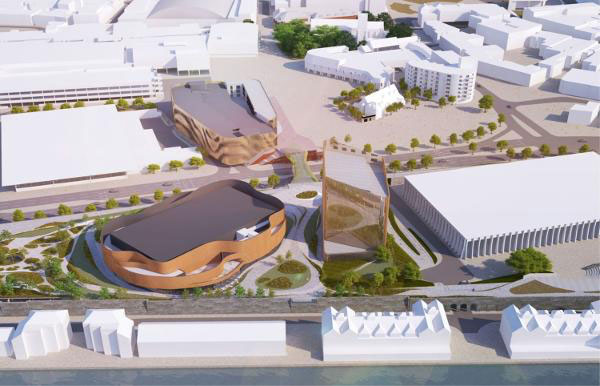 The face of the city is being transformed as regeneration commences in the city centre, the Kingsway and Swansea Bay City Region, The plans include new residential centre, including central student housing, restaurants, new commercial space, a coastal themed parkland, and provision for a hotel. Ease of access is assured with a new pedestrian bridge over Oystermouth Road and hundreds of additional parking spaces.
Building work has already begun on the exciting new 3,500 capacity Swansea Arena. The arena's capacity and digital skin will make it a key attraction for the city, raising its profile for those who live, work and study within it.
Photo and cgi's courtesy of Swansea Council.